The Evil Gun Culture – Really?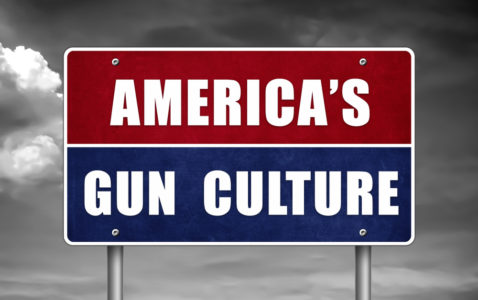 New York State Assemblywoman Linda Rosenthal (D) recently proposed legislation that would ban all high school shooting programs throughout the state. The ban would also include air rifle teams and archery clubs.
Rosenthal stated the following to the Associated Press: "Schools should not be supporting the spread of gun culture in society." She further stated, "If parents want their children to have shooting instruction, there are opportunities that have nothing to do with the school."
While those of us living in California are used to this kind of lunacy from our elected officials (California State Assemblyman Miguel Santiago's (D) bill to replace the Washington's and Lincoln's Birthday holidays with an International Workers Day holiday) we should not accept this kind of behavior as business as usual.
I don't know exactly what level of experience Rosenthal has with "gun culture", probably not much. I can, however, speak to my experience with what I would call gun culture. I've experienced gun culture as the following:
The 5th Annual Sheila Hamed Charity Handgun/Rifle Course organized by Lance Reeter and hosted by the Front Site Firearms Training Institute where 230 gun owners raised over $37,000 for the fight against leukemia and lymphoma.
The San Diego County Gun Owners (SDCGO) Annual Fundraiser Dinner where almost 600 gun owners from all walks of life came together in support of the second amendment.
Waves Project Charity Match hosted by Linea de Fuego (LDF), a United States Practical Shooting Association (USPSA) affiliated section and held at the North County Shootist Association range in Pala, Ca. One hundred forty five gun owners raised over $10,000 to support the WAVES foundation in their work with disable veterans.
SDCGO Shooting Socials where experienced gun enthusiasts volunteer as mentors to give first time shooters of all ages a safe and fun introduction to shooting.
Women on Target (WOT), an NRA program hosted by the Lemon Grove Rod and Gun Club. WOT provides women having little to no firearms experience with a fantastic first time shooting experience emphasizing education and safety. Experienced volunteer mentors are paired with first time shooters who get to shoot handguns, shotguns, and rifles in a supportive, safe environment.
The above are just a few of the many great experiences I've had since becoming active in the firearms community. From competitive shooting matches to firearms classes to political activism to charity events the experiences I've had and the people I've met have been fantastic.
From my experience I would say that the "gun culture" is exactly what we should be exposing our children to.
As gun owners we shouldn't allow people like Assemblywoman Rosenthal to mislead the public and go unchallenged. We all have a responsibility to stand up and make our voices heard. The people in the gun community are some of the best people in the country.
If you want to keep your rights, defend them by joining San Diego County Gun Owners (SDCGO), the California Rifle and Pistol Association (CRPA), and the National Rifle Association (NRA). Join the fight and help us restore and preserve our second amendment rights. Together we will win.
©2018 Joseph T Drammissi
Comments