Courage. Knowledge. Power.
The #NotMeSD Movement is SDCGO's initiative to stop rape and end domestic violence. The sad reality is that the prevalence of these crimes is increasing. As part of our effort to end this crisis, SDCGO is providing assistance for any woman who owns or would like to own a firearm, seeks training, and/or would like to apply for a CCW (Conceal Carry Weapons Permit).
SDCGO's area of expertise is to provide education, firearms training and personal assistance in obtaining a California CCW (Permit to carry a firearm) if desired. Our focus is currently on women because they are more commonly the victims of rape and domestic violence. However, we recognize they are not the only victims, and we are committed to providing resources for education and training to all who are affected by abuse and concerned with personal safety.
SDCGO believes the epidemic of rape and domestic violence must be ended. There are other local resource programs available, and we believe adding firearms protection to women's options is critically important. We invite people from other areas of expertise to be part of our #NotMeSD movement and together we will create empowering initiatives for women.
According to a crime report published by the San Diego Associations of Governments:
- In 2017 in San Diego, there were at least 11,289 murders and non negligent homicides, rapes, robberies, aggravated assaults, burglaries, motor vehicle thefts, larceny-thefts and arsons
- In 2017, there were 17,306 domestic violence incidents reported to law enforcement in San Diego County
- In San Diego, on average, over 3 women a day are raped.
- 2017 saw a 10% increase in hate crimes and 112 people across San Diego County were victims
We're glad you asked! Here's how: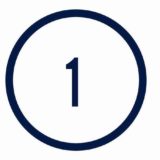 We will provide access to professional training to prepare you to properly and safely handle and store your firearms. Our certified trainers are located across the county and are ready to arm you with the knowledge and skills you need, either in a one-on-one session or classroom environment. If you are unable to pay for this training, a grant may be available.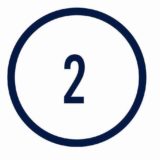 We will assist you through the process of purchasing a firearm that fits your needs and budget. We will help you find a discounted price from a reputable, licensed dealer that can process the legal paperwork. If you qualify, a grant may be available.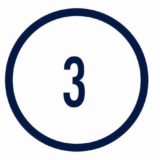 To carry a firearm outside of your home, you must possess a California CCW permit issued by the San Diego Sheriff. We will be there to guide you through the process and "hands-on" training needed to obtain this permit. If it is financially prohibitive to get this permit, a grant may be available.
It's time to take a stand and take your step towards empowerment. To begin the process, please complete the form below.
Protect your future NOW!