Second Amendment Celebration Dinner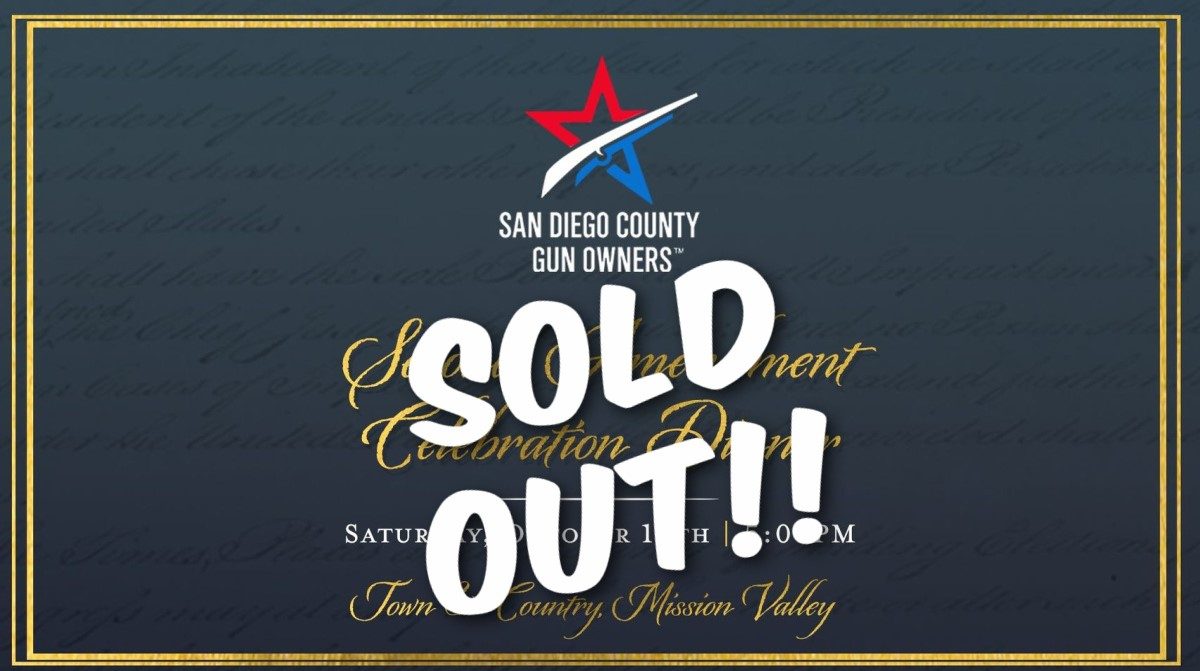 Thank you to our CHAMPAGNE SPONSORS:
Jeff Malik / JM Real Estate Investments Inc.
Friends of Linda Kullman
Karen Turk
Gun Prom Attendees!
October 16, 2021, 5:00PM at Town & Country in Mission Valley at

500 Hotel Cir N, San Diego, CA 92108

Remember, you must buy tickets to the dinner in advance!  No tickets will be sold at the door.
Please bring credit cards or a check to participate in the auctions, etc.  NO CASH is accepted.
We will provide validated self parking. Please bring your parking stub to the ballroom.
Your seating assignments will be provided at check-in.
Doors open at 5:00PM.  Please arrive between 5:00PM and 5:45PM
Check out FAQs below for more answers!
Frequently Asked Questions
Artisan Bread
Salad: Hand-picked baby greens, sliced pear, and pistachio, with broken goat-cheese dressing or balsamic vinaigrette dressing
Duet Entree: Braised short ribs with red wine reduction and pan-seared breast of chicken with tarragon beurre blanc; roasted garlic mashed potatoes; baby root vegetables
(Vegetarian/vegan option: grilled cauliflower steak with smoked tomato sauce)
Dessert: Caramel banana bread pudding with toasted coconut kulfi
Check or credit card only, please. We will have multiple people helping at the dinner to make it easy! Please DO NOT BRING CASH. Credit card and check only. We cannot take cash at this event. Please only bring credit card and/or check.
For men, a tie is not necessary, but not out of place. Jacket preferred. Tuxedo is too much. For women, not too formal. Not too casual. A cocktail dress or equivalent is perfect.
In addition to the bottles of wine at each table, we will have multiple bars that will serve soft and hard beverages. Water, coffee, and tea will be available for all. Cash taken at the bars, but a reminder to only bring credit card or check for the auctions, drawings, and silent auctions.
Paid for by San Diego County Gun Owners Political Action Committee | 5694 Mission Center Rd. #602-876, San Diego CA 92108 | FPPC ID # 1379388