Second Amendment Celebration Dinner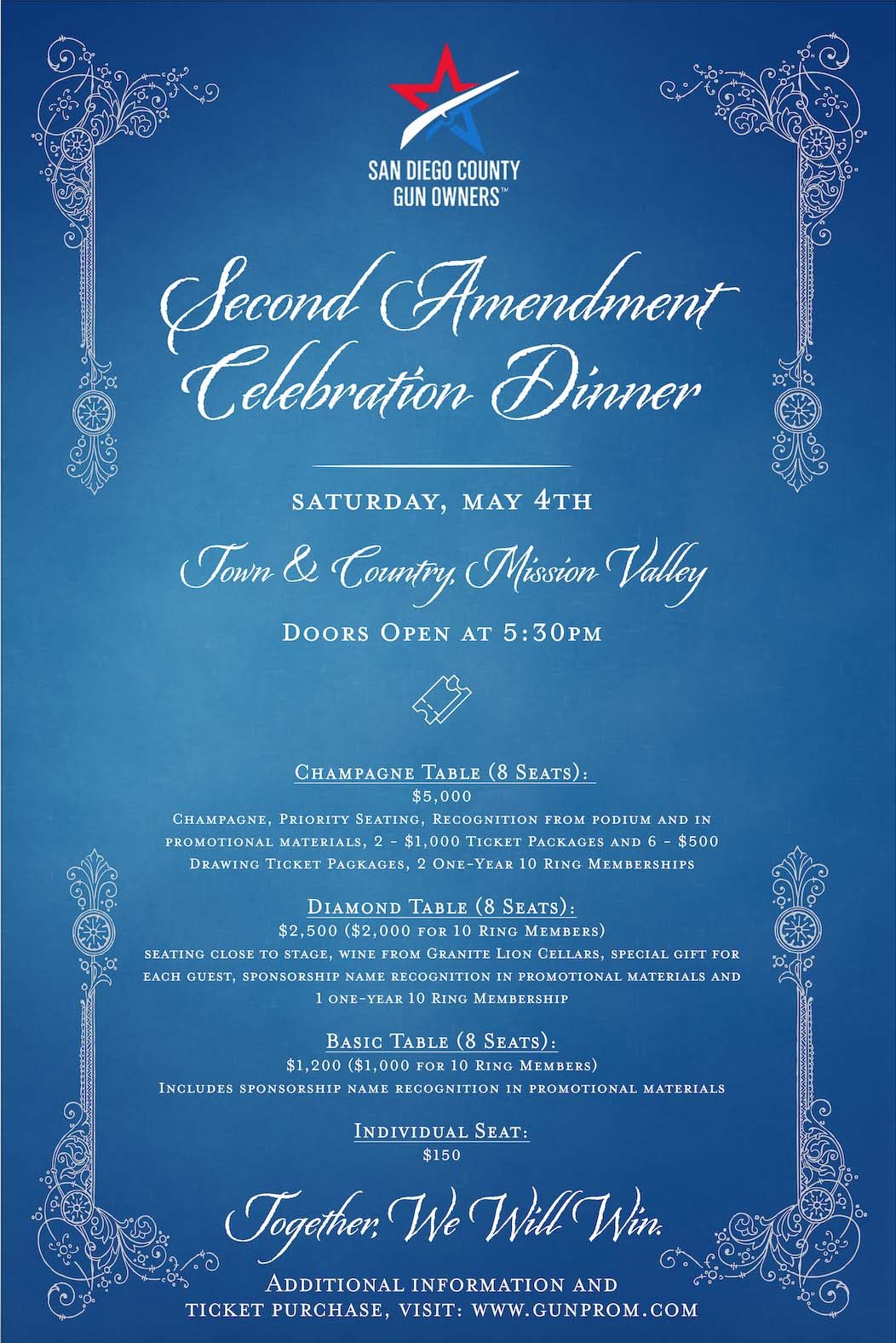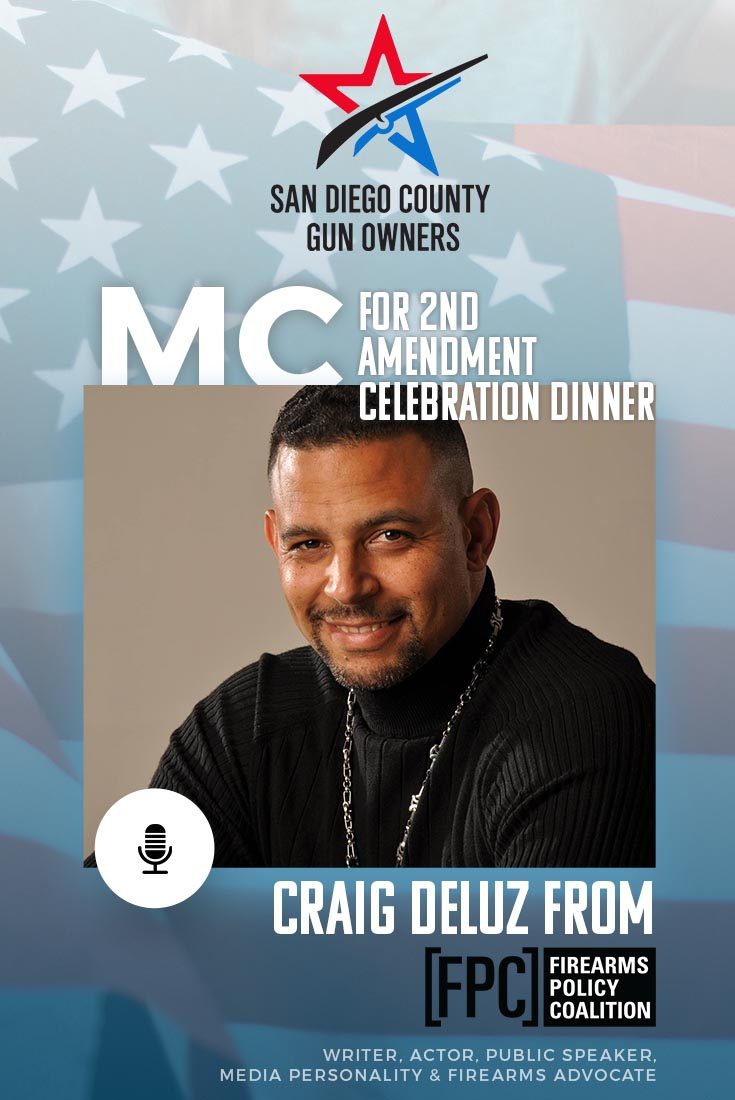 Champagne Sponsors:
Dustin Trotter for Santee City Council
Gun Sports Radio
Table Sponsors:
Senator Brian Jones
Kali Key
Chris Wiley/Primary Residential Mortgage
Dustin Trotter for Santee City Council
Justin Schlaefli
U.S. Law Shield
Defensive Tactics and Firearms
Linda Kullman and Friends!
HearthStone Private Wealth Management - Paul Hynes
SDCGO Board Member Joe Drammissi
AO Sword
A Girl and A Gun (SD Chapter)
Active Shooter Defense School
Active Valor
Frequently Asked Questions
Parking is free and on the Town and Country property.
Check or credit card only, please. We will have multiple people helping at the dinner to make it easy! Please DO NOT BRING CASH. Credit card and check only. We cannot take cash at this event. Please only bring credit card and/or check.
For men, a tie is not necessary, but not out of place. Jacket preferred. Tuxedo is too much. For women, not too formal. Not too casual. A cocktail dress or equivalent is perfect.
In addition to the bottles of wine at each table, we will have multiple bars that will serve soft and hard beverages. Water, coffee, and tea will be available for all. Cash taken at the bars, but a reminder to only bring credit card or check for the auctions, drawings, and silent auctions.
Paid for by San Diego County Gun Owners Political Action Committee | P.O. Box 124667, San Diego CA 92112 | FPPC ID # 1379388