Why You Should Vote for Kelly Martinez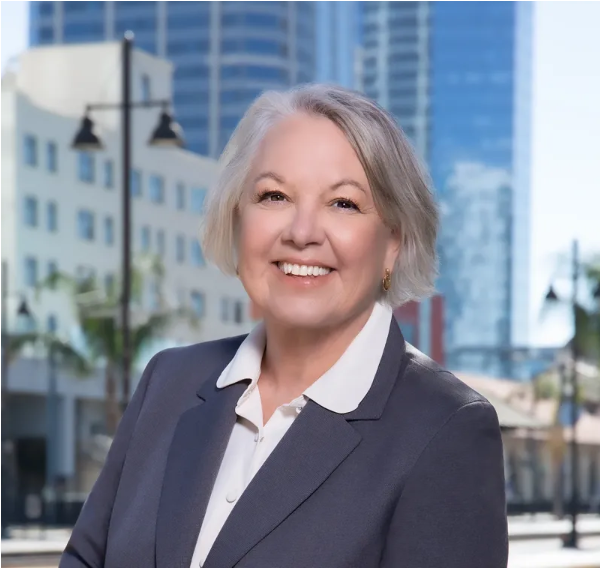 I recently posted an article discussing the reasons SDCGO rejected John Hemmerling as a candidate for San Diego County Sheriff.  You can read the many policy issues we have with Hemmerling HERE.
Our vetting process led SDCGO to proudly endorse Undersheriff Kelly Martinez for San Diego County Sheriff. Here's why.
I met Kelly Martinez after she was promoted to Undersheriff, making her second-in-command to the Sheriff.  We discussed concealed carry permit (CCW) applications and the issues that applicants were having.  The biggest hurdle was the nearly two-year wait time from application to permit.  Her response: she did not know how to fix it, but she would take steps to make the program run efficiently.
I have dealt with a lot of politicians and elected officials, and this was the first time a candidate told me that they did not immediately have the solution.  Typically, they make promise after promise and try to convince me that they are the only one with answers.  I was impressed by her honesty.  Over the next few months, we saw a ton of improvements in the CCW process, including:
Additional staff was added to work on CCW applications.
Applicants now have the option to attend their first appointment on a Monday.
After applicants pass the background check and class, their CCW is now mailed to them.
Applicants no longer have to provide three months of bank statements when they talk about cash deposits in their good cause statement.
As a result of her changes, the wait time for a CCW is now down to a few months and continuing to improve, and the process is much smoother.  Throughout these changes, Martinez has been amazingly responsive and helpful. I have been impressed by her views on liberty, the role of law enforcement, and adherence to the Constitution.
The role of sheriff is different from most elected positions because we need to know more than just their opinions.  Their role extends beyond voting for proposals – they also must implement policies and manage a large department. The San Diego Sheriff's Department has more than 4,000 employees, a budget of over $1 billion, and geographically covers urban and rural areas, including a large international border.  The sheriff must know what they are doing, and they have to have the experience required to develop this specific skillset.
Kelly Martinez is the only candidate in the race who is even close to that.
While working with Martinez, I found out that she has been with the Sheriff's Department for 37 years and her experience includes investigations, gang units, and the intelligence division. She also ran a substation in Valley Center, and she spent years on the Sheriff's command staff helping to run every aspect of the enormous department.  Martinez completed our questionnaire, which asks a wide variety of Second Amendment questions about California gun laws.  The Advisory Board Members of SDCGO voted to endorse her based on all the information collected and her stellar track record of working with SDCGO to ensure we have a great CCW program.
San Diego County hasn't had a race for sheriff without an incumbent in decades.  Our last sheriff was difficult to convince, but we fought hard to gain his cooperation.  The results, particularly with CCWs, has been amazing.  We now have a chance to elect a candidate who is proven, experienced, and ready to solve problems.
There is no other candidate in the race for sheriff who even comes close to the experience in leadership nor the support for the right of San Diegans to carry.  Martinez didn't just talk, she has proven to be a friend the gun owner community in San Diego.  SDCGO is proud to endorse Kelly Martinez for San Diego County Sheriff.  She has earned your vote and we hope you help her win.
Comments