Guns for Me, Not for Thee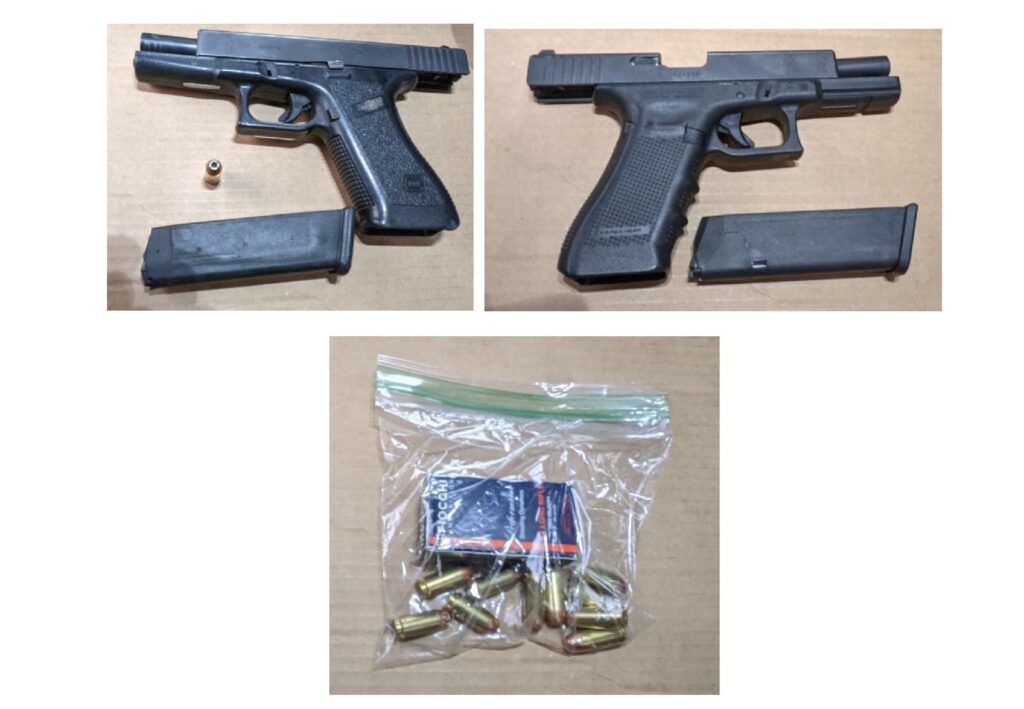 This past Thursday, the U.S. Department of Justice announced the arrest of now-former Deputy Samir Ahmad of the Philadelphia Sheriff's Office on weapons trafficking charges. Ahmad's scheme involved selling confiscated handguns and methamphetamine; what he didn't know was that his most recent buyer was an FBI informant. While he was specifically arrested for illegally selling two handguns that had previously been used in a deadly shooting outside a high school last month, Ahmad had been under investigation since April for dealing in contraband from his office's evidence locker. Ironically, Ahmad's late father founded an anti-violence activism group after his 15-year-old son was murdered in 1992.
Samir Ahmad's case is a recent example of something we have seen repeatedly throughout the United States: an authority figure abusing his position to circumvent gun laws. Californians will remember a number of similar cases in their own state, highlighting the two-faced attitude some powerful individuals take toward the laws they create, enforce, or otherwise support.
One example made national news in 2014 when state Senator Leland Yee was arrested on charges of corruption, money laundering, and weapons trafficking. During his 26-year-long career in local and state politics, Yee made a name for himself as a staunch supporter for stricter gun laws, including a failed microstamping mandate and a ban on the famous "bullet button." When no one was looking, however, he accepted money to help move weapons and ammunition from the Philippines to the United States. The FBI's investigation also connected Yee with a criminal ring in the San Fransisco Bay area. He would ultimately be convicted for his crimes and sentenced to five years in prison, three years' supervised release, and a fine of $20,000. Other conspirators would face even more severe punishment.
Just last year, former Captain Marco Garmo of the San Diego County Sheriff's Department was sentenced to two years in prison for illegally selling 98 firearms and buying 46 more with the intent to do the same. Garmo, a 27-year veteran of the Department, took advantage of exceptions in California's notoriously strict gun laws allowing law enforcement officers to virtually ignore them. His scheme involved buying off-roster handguns and restricted "assault weapons" ostensibly for himself but then selling them, along with department-issued ammunition, to private buyers. Some of these transactions even occurred inside Garmo's office at the Rancho San Diego Station. Apart from weapons trafficking, he also helped unlicensed marijuana dispensaries avoid police raids. Much like Senator Yee, Captain Garmo was not alone in his criminal enterprise; he conspired with several others, many of whom have since been convicted for their participation.
The above three examples should indicate that firearm trafficking is not confined to street gangs and terrorist cells but can and does occur within the government itself. It is even more alarming when politicians and law enforcement officers are caught flouting the same laws they support because unlike small-time gangsters, they have a sworn obligation to uphold law and order in our communities. According to conventional wisdom, we ordinary citizens are supposed to respect these authority figures because of their duty, but cases like these strain that relationship. We have every right to hold our public servants to a higher standard, so we should be alarmed and outraged when they fail to demonstrate a basic level of responsibility and good citizenship. Hypocrisy on the part of government officials is nothing new, but we should expect that they abide by the same laws we do and demand accountability when they do not.
Comments