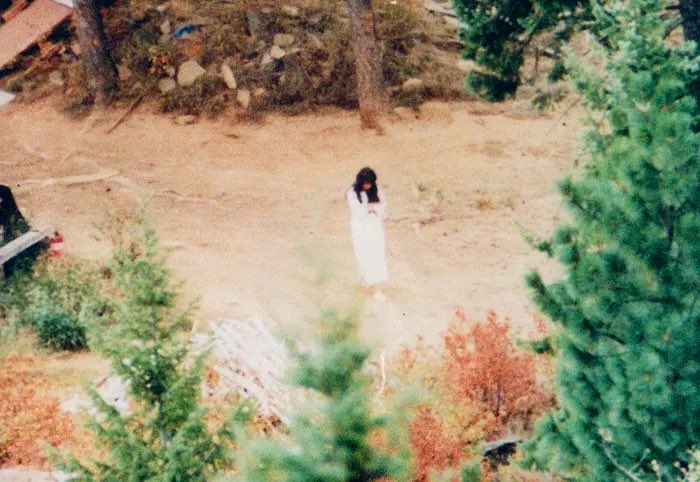 Everyone knows about the Ruby Ridge incident. Even those of us who weren't alive in 1992 when it occurred know the story: federal agents entrapped Randy Weaver on administrative firearm charges, spied on his family for eighteen months, and laid siege to his homestead. Over the course of the 11-day siege, agents killed his wife, dog, and only son. This week marks the one-year anniversary of Weaver's passing at the age of 74, survived by his three daughters. In the more than three decades since the government murdered his family, what have we as a society learned from the event? Have changes been made to prevent more tragedies like this one?
Randy Weaver's contact with law enforcement began in the late 1980s when an undercover informant solicited him to cut down shotgun barrels, a violation of the National Firearms Act. The whole operation was a scheme to coerce Weaver to infiltrate and spy on the Aryan Nations, a white separatist group. He sawed off two shotguns for the informant but, when confronted, refused to become an informant himself. If Weaver had not been entrapped in this way, the 1992 siege and the killings of his family would never have happened; a 1996 Senate report recommended that undercover informants should be better trained and supervised so as not to repeat this mistake. Despite this, federal agents continue to target fringe groups and vulnerable individuals to incite criminal activity so they can make arrests.
Since 9/11, the FBI has repeatedly made headlines for its practice of deliberately trying to radicalize young Muslim men and feeding them phony terror plots. The 2016 case of Khalil Abu Rayyan is particularly notable—FBI agents deliberately targeted the young man, whom they knew to be suffering from depression, by creating multiple online personas to convince him to commit a mass shooting. They were unsuccessful in doing so and settled for sending him to prison for being a marijuana user in possession of a firearm.
A similar case occurred in Rochester, NY the year before, with a mentally ill homeless man who allegedly expressed ISIS sympathies. FBI agents drove him to a store and gave him $40 to buy a machete and ski mask, then arrested him for the nonexistent terror plot.
The government's campaign of creating criminals threatens people from all backgrounds. Eric McDavid, a militant environmentalist, was released from prison early in 2015 after it was found that he was a victim of entrapment by federal authorities. Not only did the FBI lure him into a fake bomb plot they had created, but they even went on to lie about the entire affair in court and withhold documents crucial to his legal defense.
In more recent news, the two of the men who allegedly conspired to kidnap Michigan Governor Gretchen Whitmer were found not guilty a year ago and two of their co-defendants had to be retried due to a hung jury. The case against Brandon Caserta and Daniel Harris collapsed because at least one of the other conspirators was actually an FBI informant. Many of the other defendants still await trial, so it remains to be seen whether more might be acquitted due to government agents' involvement in the plot.
At the beginning of this blog post, I posed the question of whether changes have been made to prevent more tragedies like the one at Ruby Ridge in 1992. A discussion over communication between law enforcement agencies and rules of engagement with suspects would fill up an entire book, but we can still reach a conclusion about the initiating event: ATF's entrapment of Randy Weaver. So, has the government learned from its mistakes and the horrific tragedy they created? Considering all the evidence, my answer is a resounding "no." The government was never forced to admit any wrongdoing in the incident, for one thing. Furthermore, tt is abundantly clear that federal authorities still foment political violence to create criminals they can then arrest and throw in prison. Federal agents murdered Randy Weaver's family over a matter of $400 and two pieces of paperwork. More victims will be created, and more innocent people will die needlessly, until this aggressive and overzealous "enforcement" of the law is put to an end.
Comments