Gunsite for Women – Gunsite Academy in Paulden Arizona is one of the finest firearms training schools in the country and a significant (and growing) number of their students are women.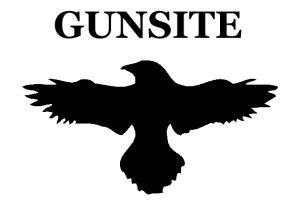 Gunsite Academy was founded in 1976 by Lt. Col. Jeff Cooper. Col. Cooper is widely recognized as the creator of the Modern Technique of the Pistol and defined the Four Basic Rules of Firearms Safety. Originally named the American Pistol Institute (API) the school trained law enforcement and military personnel and was one of the first to provide defensive firearms training to civilians.
Today Gunsite Academy is considered by many to be the premier firearms training school in the country and attracts students not only from across the country but from around the world. I try to attend one of their weeklong classes annually and it's through this practice and some personal experience that I've gained insight as to the Gunsite experience for women.
My wife is new to the firearms community. Her first experience was through attending a Women on Target (WOT) event at our gun club and resulted in the purchase of a Ruger MK3 22 cal. pistol. This led to attending a second WOT event where she discovered the pistol caliber carbine (PCC) which in turn led to a Ruger PCC Christmas present. At this point she discovered Gunsite.
My wife asked where she could go for training on her PCC. It turns out Gunsite offers a PCC class and she enthusiastically registered. She was very excited about the class whereas I was a little hesitant. My concern was that a five-day long class for a new shooter could either be really good or really bad, my fear being that a bad experience could quickly end her interest in firearms.
As it turns out she had a great experience. She was the only woman in the class, and was the least experienced shooter, but she had a great time. She had two fantastic instructors who were not only extremely knowledgeable but also great teachers who were very patient and made her feel completely at ease. These qualities are typical in Gunsite instructors. Her fellow students were also very supportive and friendly which are common qualities in Gunsite students.
The PCC class went so well that she enrolled in the 250 Pistol class the following year. She completed that in March and the experience was just as rewarding as her first class. There were a number of women in the 250 class with varying skill levels which made for a very low stress environment. The search is now on for the perfect 9mm pistol. To hear about the experience first-hand, watch our interview with Gunsite CEO Ken Campbell on Gun Owners Radio.
Women represent one of the fastest growing demographics in the gun world and even though it's still a male dominated environment, there are a growing number of female students at Gunsite. Every class I've attended has had at least one and usually several female students. The steadily increasing number of female students is a wonderful trend that will continue well into the future. What's happening at Gunsite reflects the growing number of women entering the gun community in general and the world of defensive firearms use in particular.
The next trip out to Gunsite will be for the Gunsite Alumni Shoot, otherwise known as the GAS match. The match is held annually on the first Saturday in October and is open to anyone who has taken a handgun class (3 days or longer) at Gunsite. GAS attracts about 250 shooters and includes a Friday night "steak fry" and a full day of shooting on Saturday with a BBQ lunch and an awards dinner after the match. Most wear their favorite BBQ rig on Friday making for a great gun/holster fashion show that includes grilled steak. After the match on Saturday, all participants get to pick something from a huge prize table at the awards dinner courtesy of the many industry sponsors supporting GAS. My wife is planning to attend this year so I'm looking forward to her next great Gunsite experience.
©2023 Joseph T Drammissi
This article and more of Joe's work covering the Second Amendment and other topics can be found on Substack at https://getagrip.substack.com
Comments