A Few Good Reads (Stocking Stuffers) for the Gun Owner in Your Life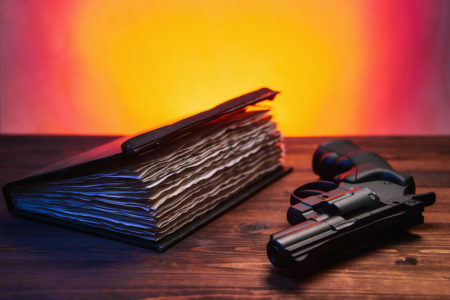 With San Diego firmly locked in winter's icy grip, the time is right to curl up by the fire (or the reloading bench) with a cup of hot cocoa (or glass of scotch) and enjoy a good book. My philosophy regarding gun ownership is that we should always be learning. The following are several entertaining and educational books (still legal for sale in California) any gun owner would enjoy.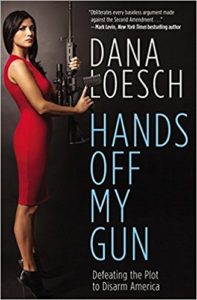 Hands Off My Gun by Dana Loesch – This book is a very readable history of gun rights in America. Loesch explains the original intent of the second amendment and how guns in America have, throughout history, helped protect us and kept us free. In addition she describes how gun control laws generally make us all, particularly women, less safe and more vulnerable to harm from violent criminals. She further explains the tactics of the anti gun forces in America today and what could happen to our rights if they are successful. A great read for anyone interested in guns and the second amendment.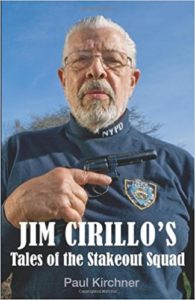 Jim Cirillo's Tales of the Stakeout Squad by Paul Kirchner – Jim Cirillo was a member of the NYPD Stakeout Squad. In the late 60's and into the 70's New York City had a serious problem with violent crime particularly armed robbery. The Stakeout Squad was formed to catch armed robbers by setting up in businesses that were likely targets. Gunfights were common and Cirillo at one point was involved in more gunfights than anyone in America. Tales of the Stakeout Squad brings you the stories as told by Cirillo and other members of the Squad. Fans of "cop humor" will appreciate Cirillo's style. In addition to his NYPD career, Cirillo was a champion competitive shooter and an accomplished firearms instructor.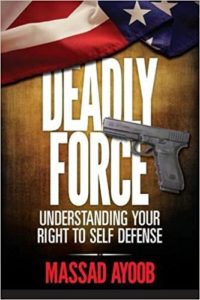 Deadly Force – Understanding Your Right to Self Defense by Massad Ayoob – Taking personal responsibility for one's self protection is a growing philosophy across America today. This is evidenced by the rapidly increasing number of CCW permits being issued across the country as well as the fight currently being waged in San Diego County to restore our CCW rights. Along with those rights comes great responsibility. Anyone choosing the carry lifestyle has a responsibility to gain a thorough understanding of the use of deadly force by civilians. Ayoob explains deadly force beginning with the concept of ability, opportunity, and jeopardy and working through the aftermath of a deadly force incident using actual cases to illustrate the concepts. Ayoob is a career law enforcement officer as well as a nationally recognized expert witness, firearms instructor, and author of multiple books.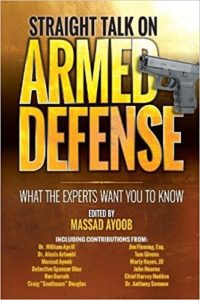 Straight Talk on Armed Defense – What the Experts Want You to Know by Massad Ayoob – The decision to take charge of your personal defense either within or outside the home comes with great responsibility. You have an obligation to yourself to develop a clear understanding of that responsibility as well as the risks associated with your decision. Massad Ayoob has gathered eleven experts who offer their knowledge on a variety of subjects ranging from criminal behavior and how to avoid being targeted to how to interact with the police after being involved in a deadly force incident and the legal and psychological aftermath. Ayoob contributes a chapter on the carry lifestyle that includes his Ten Commandments of Concealed Carry. This is a great read full of must have information.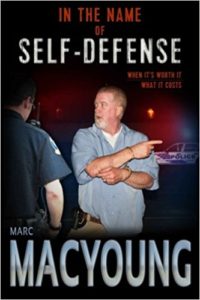 In the Name of Self Defense When It's Worth It, What It Costs by Marc MacYoung – Marc MacYoung brings a lifetime of experience in the world of self-defense to you in this book. Rather than focusing on defending against a violent attack MacYoung teaches how to avoid the situation in the first place. The book explores the criminal mindset and the psychology behind violent behavior. MacYoung explains how criminals select targets and how you can defeat their victim selection process. Knowing the warning signs is key to avoiding situations where deadly force becomes the only option. The book is fascinating and full of useful information. Marc MacYoung is a self-defense instructor and consultant, expert witness and author of multiple books on the subject.
We can only exercise our rights if we don't allow them to be destroyed by anti 2A politicians. Please get involved by joining San Diego County Gun Owners, the California Rifle and Pistol Association, and the National Rifle Association. Join the fight and help us restore and preserve our second amendment rights. Together we will win.
©2017 Joseph T Drammissi
Comments