From Arrest to Advocate: My Story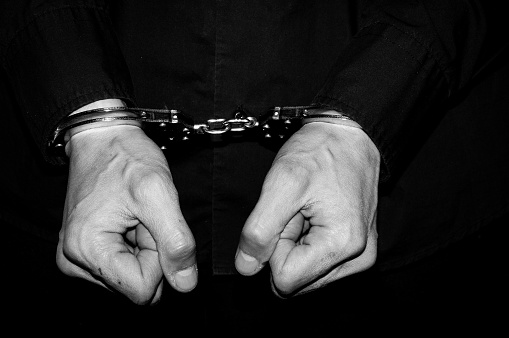 This is a guest post written by IEGO Board Member Michael Cooke.
Inland Empire Gun Owners allows me to actively promote our Second Amendment rights within the community. I am honored to be an Advisory Board member of IEGO and serve as Outreach Coordinator. I'm passionate about preserving and protecting those rights, with a unique perspective regarding my right to keep and bear arms which has led me into Second Amendment activism.
In the late 80s, I became active in shooting sports and enjoyed going to the range and shooting trap. By 1995, I had amassed quite a collection. Unfortunately, I made a series of poor decisions which led to a severe substance abuse problem with methamphetamine. Within a very short period, my addiction overwhelmed my entire life. I sold nearly all my firearms to a local pawn shop for money needed to support my habit, and the remaining few were stolen.
As a result of my drug problem, I became involved in the manufacture of methamphetamine for the sole purpose of using as much of the drug as I possibly could. This eventually led to my arrest by the Riverside Police Department in 1997. Up until this point, I had never been in legal trouble, and the DA offered me three years in the California Department of Corrections. My parents decided to hire a very influential attorney to represent me who was quickly able to negotiate a plea deal to a lesser charge. Although it was still a felony, I gladly accepted, having already spent 33 days in jail. The conviction resulted in a mandatory two-month in-patient drug treatment program and a whole list of other conditions, including the lifetime prohibition of firearms possession.
From the day of my arrest, I resolved to do what was necessary to avoid ever being in such a position again – the first being to cut ties with anyone and everyone I associated with in that underworld. Upon completion of the treatment program, I secured full-time employment loading trailers at a large tire warehouse, working my way up to becoming an operations manager. Unfortunately, in 2004, the owner of the company passed away and we lost our contract with the tire distribution facility.
I quickly went to work in operations for another local logistics provider until the client decided to build their own distribution centers. We closed our facility in 2010, and I went to work for yet another logistics company. Eventually, the client we served at that facility decided to move operations out of state, and closed the distribution center in 2012. This third closure prompted me to consider moving into a completely different career field.
I had been a law-abiding, law enforcement supporter prior to getting involved with drugs and regained those attributes after my arrest. I married my fiancée in 1998, we purchased our first home in 2000, our second in 2007 and were blessed with two beautiful children. In 2005, I filed to have my conviction expunged, which was granted, but effectively did nothing to restore my Constitutional rights.
In light of the layoff I was facing in 2012, I wanted to go into nursing and began researching whether it was an option for me because of my background. I discovered that I could be licensed by the state of California as a nurse but needed to file for a Certificate of Rehabilitation – a civil proceeding which also serves as an application for a Governor's pardon.
The Certificate of Rehabilitation was granted in 2013, and I became licensed by the State of California as a Vocational Nurse in 2014. An unconditional pardon was granted in 2016 but I had no idea what exactly that meant. Back in 2005, one of the stolen firearms I referenced earlier was recovered, but as a convicted felon I could not take possession of it at that time and it was subsequently destroyed. Fast forward to 2019, I was contacted by the Riverside County Sheriff's Department who advised that the second firearm had been recovered but I would need a letter from the DOJ stating I was able to possess firearms before they could release it to me.
I sent the eligibility request to the DOJ with a $19 check and waited anxiously for their response. Several weeks later, I finally received a notification in the mail from the DOJ. I slowly opened the letter and saw the words: "able to purchase and possess firearms." Realizing that my Second Amendment rights had been restored was absolutely indescribable. I was once again whole, having been given back ALL of my Constitutional rights.
Since that time, I've been purchasing firearms, train regularly both with professionals and on my own, hold a CCW permit, and spend most Saturdays holding Tabletops at a different Riverside County gun shop or range. I've been able to share my experience with many community members who either have a felony conviction themselves or know someone who does. The fact that there IS a pathway to having your Second Amendment rights restored is absolutely fantastic but is also a little-known fact that is not at all projected as even a remote possibility. I found out through a series of circumstances and completely by accident but I'm so very grateful I did.
I will shout it from the rooftops to help as many people as I can learn about the process for restoring their gun rights and I'm very grateful for the work of the GO PACs and having the opportunity to participate to the extent I'm able. Please share this information with anyone you know who may be in a similar situation.
Comments