Doin Good Ain't Got No End – New Gun Laws for California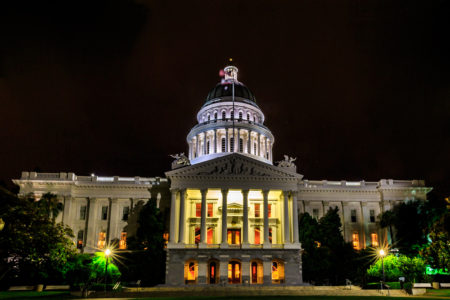 In the words of Captain "Red Legs" Terrill "doin good ain't got no end". Be that as it may, the California State Legislature completed it's 2019 Session on Friday, September 13th. That means that lovable group of guys and gals will do no further harm to innocent Californians until they reconvene in 2020.
Rational adults understand that the gun control laws passed in Sacramento have no impact on criminals and do little to increase public safety. In fact, the laws mostly make the public less safe. Of course, the intent isn't to reduce crime or to increase public safety but to discourage law-abiding citizens from exercising their Second Amendment rights. This makes us all less safe.
To show their sincere gratitude and appreciation to the citizens of California for repeatedly electing them to office, the Legislature has given you the following:
These are but a few of the gifts from Sacramento, there are many more. California is one of the most beautiful places in the entire country in which to live. California is also being ruined by the politicians that we continue to elect to office. Something to think about.
The right to self-defense is a basic human right. Gun ownership is an integral part of that right. If you want to keep your rights defend them by joining San Diego County Gun Owners (SDCGO), the Firearms Policy Coalition (FPC), Gun Owners of California (GOC), and Gun Owners of America (GOA). Join the fight and help us restore and preserve our second amendment rights. Together we will win.
©2019 Joseph T Drammissi
Comments