Dealing With the New Ammunition Law – Online Purchases Are Alive and Well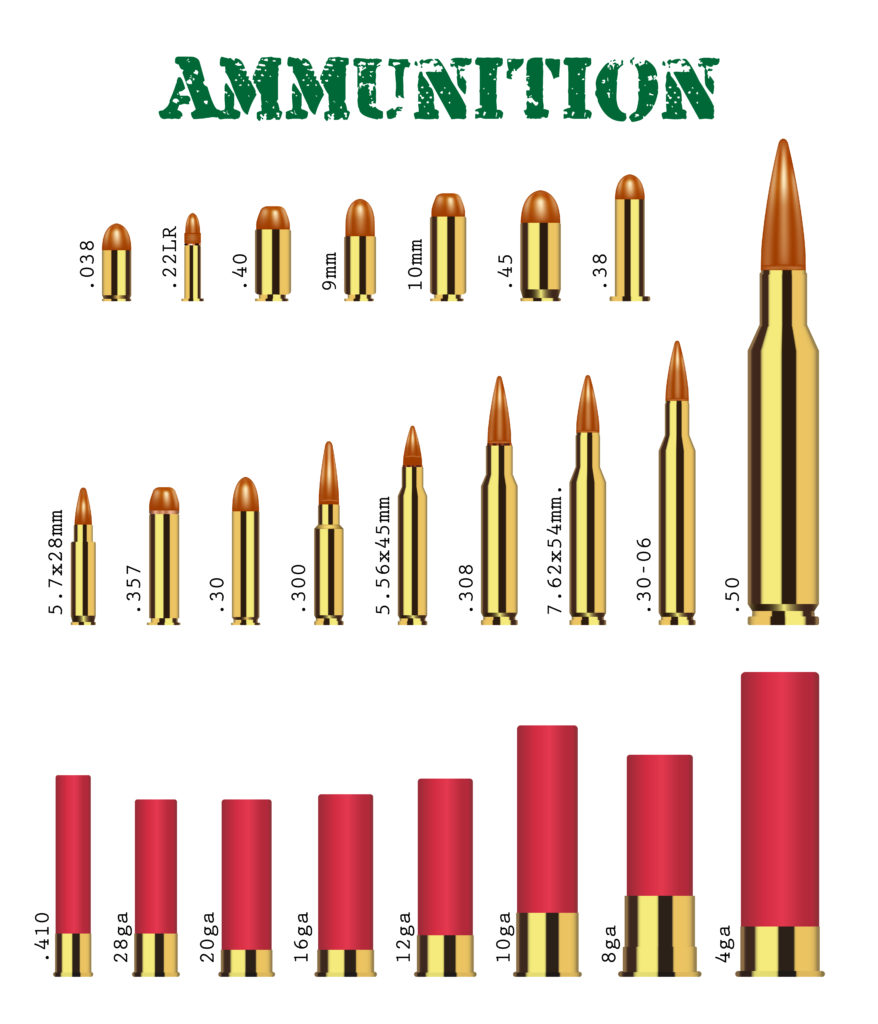 As part of California's continuing war on the Second Amendment, 2018 will see new restrictions placed on the purchase of ammunition. Transfers of ammunition between buyer and seller now need to be "face to face". Lawful gun owners will eventually need to undergo a background check to purchase ammunition. Background check results along with details of all transactions will be documented in a database maintained by the State.
The new law is intended to discourage gun ownership by impeding the ability of legal gun owners to purchase ammunition. Online ammunition purchases are one area that could be greatly impacted. Fortunately that is not the case with at least one online vendor who is proactively working to help customers in California. Let me tell you what I found out.
I shoot mostly 9mm handgun rounds that I reload myself however I buy all my rifle, shotgun, and defensive handgun ammunition online from BulkAmmo.com. I do this because of the huge selection available online and because of the convenience. The ordering process is easy and the ammunition shows up at my door in about a week. Even with shipping included the prices are very reasonable and the customer service is outstanding.
I wanted to see how California's new ammunition restrictions would impact my access to ammunition. The first thing I did was take a little drive to see what was available locally. I visited four gun shops and two Wal-Mart stores. What I found was consistent in each business I visited, very few rounds available from a very small selection of manufacturers. Admittedly this was not an extensive research project and there are probably some good ammo sources locally but I'm betting my experience was pretty typical.
I then went to the BulkAmmo.com site and placed an order just to see how things might have changed. When I got to the shipping part of the checkout process I saw the instructions related to California. There were two groups of FFL's to choose from. One group was approved by BulkAmmo.com (they'd done business with them) while those in the other group were available to customers but had not yet worked with BulkAmmo.com.
I chose to have my shipment sent to Beebe Family Arms & Munitions in Fallbrook. I chose Beebe because of their low processing fee and because I recognized them as members and supporters of SDCGO.
So far the process has been relatively painless. I do have the inconvenience of my order not coming directly to my house and the minor cost of the processing fee but other than that the online process is still good. Not a bad workaround until we can get these ridiculous laws changed.
I spoke with customer service at BulkAmmo.com and got some interesting information. They went through this with New York several years ago (proof that not all bad gun laws come from California) so they had a pretty good idea of what needed to be done to help their California customers. Some things I found out:
Processing fees charged by FFL's in NY started high but tended to come down over time as FFL's discovered that receiving ammunition shipments for customers tended to increase foot traffic and sales in their shops.
BulkAmmo.com eventually wants to identify a network of about 700 FFL's to cover California. They're about 10% of the way there.
NY tried something similar to what California is doing but had to abandon all but the face-to-face requirement as the database proved too expensive.
California has declared war on responsible, law abiding gun owners. The war won't be over until we've effectively lost our 2A rights or until we vote the dishonest politicians out of office. Gun owners need to work together if we want to win our rights back. We can all do our part by supporting businesses like BulkAmmo.com and Beebe Family Arms and Munitions.
Finally if you're a licensed firearms dealer I'd encourage you to reach out to companies like BulkAmmo.com and become a transfer agent. By doing so you'd be helping gun owners work around these unfair laws while increasing business in your own shops.
Don't allow anti 2A politicians to destroy our rights. Please get involved by joining San Diego County Gun Owners, the California Rifle and Pistol Association, and the National Rifle Association. Join the fight and help us restore and preserve our second amendment rights. Together we will win.
©2018 Joseph T Drammissi
Comments