A Disturbance in the Force – What Just Happened With Standard Capacity Magazines in California?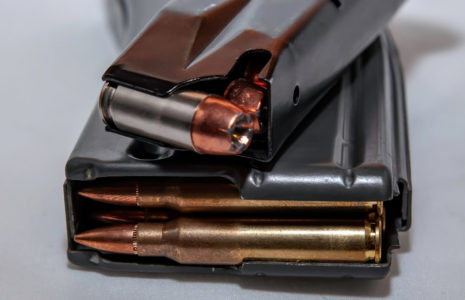 The evil empire that rules from Sacramento experienced a disturbance in the force last week. The US District Court for the Southern District of California permanently enjoined California's ban on standard capacity magazines. Judge Roger T. Benitez wrote the well thought out and logical opinion. An analysis and the full opinion can be read here.
The ruling was in regard to a legal challenge to these unconstitutional laws brought by the California Rifle and Pistol Association (CRPA), and the National Rifle Association (NRA). All Californians should be grateful to and support these organizations for the work that they do.
In a not unexpected move, the State sought an injunction to stop the sale of standard capacity magazines. Judge Benitez stayed his own ruling thus allowing citizens to keep their legally purchased magazines. Argument will now continue through the appeals process. The practical result was that from March 29 until 5:00 pm April 5th Californian's were, like other Americans, able to legally purchase standard capacity magazines.
The legal activities of the past week did produce a somewhat unexpected result. There now seems to be a fair amount of confusion about what's legal regarding your standard capacity magazines. Generally standard capacity is 30 rounds for a rifle and 15 or 17 rounds for a pistol. Exact capacities vary by firearm. In an effort to shed some light on the subject I thought we'd examine it here.
This is so absurd that it is difficult to write yet is, I believe, factually correct. As always, to be safe you should verify these things for yourself. Violation of these laws could result in serious penalties and loss of rights. The State has set serious legal traps for law-abiding gun owners so you need to beware. The following is what you currently can and cannot do with your standard capacity magazines:
You CANNOT use your standard capacity magazine on an AR platform with a fixed magazine. For instance if you use Cross Armory Quick Pins and Safe Mag to avoid having to register as an assault weapon you cannot use a standard capacity magazine. Same if you're using the AR Maglock.
You CAN use your standard capacity magazines on your featureless AR platform. Be sure that your AR really is featureless.
You CAN use your standard capacity magazines in your bolt-action rifle or Kali Key outfitted AR platform.
You MAY NOT be able to use your standard capacity magazines in your registered bullet button AR. This is a gray area and what is permitted is not clear. Remember that these laws are intentionally unclear. They are not meant to increase public safety nor to reduce crime. They are intended to intimidate citizens into not owning firearms. The penalties for violation can be extreme so please be sure of exactly how you can legally use your firearms. Seek the advice of an attorney familiar with firearms law before you use your gear.
You CAN use a standard capacity pistol magazine at the range or in your carry gun.
Say you are signed up to take a class at Front Sight in Nevada or at Gunsite in Arizona. And say you would like to use the same standard capacity magazines that all your classmates from Free America will be using. You CAN take your standard capacity magazines out of California but you MAY NOT be able to bring them back. It is still possibly illegal to bring standard capacity magazines into California even if you legally own them. This is a gray area depending on the interpretation of the word "import". Of course if they were disassembled (and this is really bizarre) that would be fine as it is perfectly legal to bring parts into California.
If you carry concealed (using a standard capacity magazine) and you happen to drive into Nevada or Arizona you would face the same problem on your return to California. Again a gray area.
All this is actually good news. Our Second Amendment rights have been under vigorous attack in California for quite some time. Judge Benitez's opinion is so well written, logical, and factually supported that the chance of these laws being overturned once and for all is very good. I believe that will be the eventual fate of most of California's oppressive gun laws.
The right to self-defense is a basic human right. Gun ownership is an integral part of that right. If you want to keep your rights defend them by joining San Diego County Gun Owners (SDCGO), the California Rifle and Pistol Association (CRPA), and the National Rifle Association (NRA). Join the fight and help us restore and preserve our second amendment rights. Together we will win.
©2019 Joseph T Drammissi
Comments