Gun Owners PAC announces list of endorsed municipal and school board candidates, plus County Sheriff and District Attorney, for 2018 local elections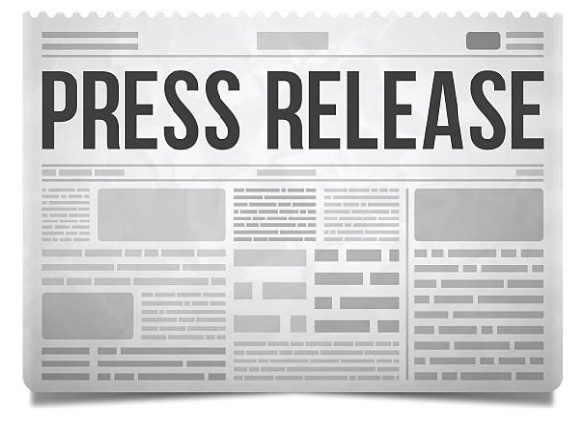 For Immediate Release, Monday, Jan. 15, 2018
Contact: Michael A. Schwartz, (858) 335-9320
San Diego County Gun Owners (SDCGO), a political action committee promoting Second Amendment rights, has announced its initial list of endorsed candidates for local city council and mayoral seats in San Diego County, as well as school district board seats, San Diego County Sheriff, and San Diego County District Attorney, for the 2018 elections.
"It is crucial that voters elect solidly pro-gun candidates who will defend the fundamental right to self defense for law-abiding citizens, oppose an extremist gun-control agenda, and stand strong in support of the Second Amendment," said Michael Schwartz, executive director, SDCGO. "We take seriously these endorsements. We are proud to support local candidates who believe the purpose of the Second Amendment is an important and valuable individual right. We are committed to restoring and protecting our rights in California by getting volunteers involved in local level activism and outreach."
Leading SDCGO's recent list is San Diego County Sheriff Commander Dave Myers for San Diego County Sheriff and Summer Stephan for San Diego County District Attorney.
Myers is hoping to replace Bill Gore, 69, who has been sheriff since 2009, when the San Diego County Board of Supervisors appointed him to replace the retiring Sheriff William Kolender. Gore was elected in 2010 and ran unopposed in 2014. In 2018, Gore is seeking a third four-year term.  In California, a sheriff or police chief has direct authority over issuing state permits to carry firearms for protection. The permits are commonly called "CCWs" (CCW stands for concealed carry weapon).
"We are proud to endorse Dave Myers as San Diego County's top law enforcer," said Schwartz. "We are impressed with his transparency, his statement of intended CCW policy and procedures, and his eagerness to follow the law without penalizing law-abiding citizens."
Stephan was appointed last year as interim District Attorney following the July 2017 retirement of Bonnie Dumanis, who served as District Attorney for almost 15 years. Stephan has served as a Deputy District Attorney in the San Diego County District Attorney's Office for 27 years holding positions such as Assistant Chief, Chief of the North County Branch, and Chief of the Sex Crimes and Human Trafficking Division. She was appointed Chief Deputy District Attorney in 2012. She has tried over 100 jury trials involving sexual assaults or homicides, human trafficking, child abuse or molestation, and a school shooting. The Office of the District Attorney prosecutes felony crimes countywide and misdemeanor crimes in 18 cities and the unincorporated areas.
"We believe that Summer will be a leader in advancing public safety through a smart, fair, and equal criminal justice," said Schwartz. "She will be a strong advocate for enforcement of existing laws against violent offenders to reduce crime."
Schwartz said each candidate was interviewed in person and research was completed on their voting record to preserve the Second Amendment, as well as their public comments and character. Then, SDCGO's Advisory Board voted on each endorsement.
Schwartz also said additional 2018 candidates will be endorsed following the filing deadline in March. "We look forward to doing everything we can to help our endorsed candidates get the financial resources and volunteers they need to get elected," Schwartz said.
Among other recent SDCGO endorsements:
-- In San Diego: Chris Cate, San Diego City Council, District 6.
-- In Chula Vista: John McCann, Chula Vista City Council, District 1.
-- In El Cajon: Bill Wells, El Cajon Mayor.
-- In Santee: Rob McNelis and Ronn Hall, Santee City Council.
-- In La Mesa: Guy McWhirter and Bill Baber, La Mesa City Council.
-- In East County school board races: Andrew Hayes, Lakeside Union School District; David Chong, La Mesa-Spring Valley School District; Jill Barto, Jo Alegria, Cajon Valley Union School District.
-- In Escondido: Sam Abed, Escondido Mayor; Ed Gallo, Escondido City Council, District 1; John Masson, Escondido City Council, District 2.
-- In San Marcos: Rebecca Jones, San Marcos Mayor; Kristal Jabara, San Marcos City Council.
-- In Solana Beach: Ginger Marshall, Solana Beach City Council.
-- In Vista: John Franklin, John Aguilar, Vista City Council.
Founded in 2015, the San Diego County Gun Owners is a registered political action committee (FPPC ID #1379388) and advocacy organization focused on organizing the gun industry and community and protecting the U.S. Constitution's Second Amendment right to bear arms. With a membership nearing 1,000 individuals, the PAC provides news and information on new gun laws and Second Amendment advocacy. Membership dues range from $10 per month to $1,000 annually. Its sponsored events include gun safety classes, small gun shows, sporting clay shoots, social gatherings and pistol, rifle and shotgun experiences taught by professional instructors. For more information, visit www.sandiegocountygunowners.com.
#  #  #
*  *  *
*  *  *
*  *  *