Weekly Email 9/13/19
*WARNING* ⛔ Travel Advisory Issued! ⛔
In this email...
Warning: Travel Advisory
September Monthly Meetings
Young Republicans ATF Night
Blog: The Truth About Gun Shows
Yes, The Gun Show is Still Happening!
SDCGO Members BBQ
SDCGO Fall Fest
September Monthly Meetings!
Join us at one of our four identical monthly meetings in locations all across San Diego County! Learn about legislative updates, events in San Diego County, and what SDCGO is doing for you.
You do not have to be a member to attend. Come check it out and bring a friend!
Light refreshments will be served at 6:00pm. Meeting begins at 6:30pm. See you there!
News from August - SDCGO Activist Update
If you couldn't attend one of our 4 monthly meetings in August, no worries! Get up to date with our August Activist Update. Learn what happened in August and what's coming up in September!
Blog Post: The Truth About Gun Shows
In case you haven't heard, the evil Crossroads of the West Gun Show is back at the Del Mar Fairgrounds, at least temporarily. The gun show will return on September 28th and 29th. I hope all gun owners in the area will find the time to attend in a massive show of support for the show and those who fought to bring it back.
Come See Us at the Gun Show!
You may have heard about the bill waiting to be signed by the governor which will ban all gun shows at the 22nd Agricultural District (Del Mar Fairgrounds). If signed, this will ban gun shows beginning 2021.
In the meantime, let's support SDCGO 10 Ring Member Crossroads of the West Gun Show at their next show on September 28 and 29! While you're there, come say hi to us at the SDCGO table!
Want to volunteer at our table? Check out the volunteer sign up and other volunteer opportunities here!
Mark your calendars.... SDCGO Fall Fest is coming!
Come check out pro-Second Amendment businesses and hang out with like-minded individuals!
Granite Lion Cellars also offers delicious wine tastings. Food will also be available for purchase.
Table tops at our first annual Fall Fest are available at no charge to 10 Ring members who want to promote their business or organization.
Come Join Us at our Members BBQ!!
Please join us for our Fourth Annual Members Only BBQ, to be held at a private range in Escondido! We will have food, a shooting area, and lots of good company! This is a family friendly event, but parents are responsible for their children at all times.
This event is open to San Diego County Gun Owners members only and their guests. Registering party MUST be a member.
Special 10 Ring Promo from Kali Key!
Have you been thinking about becoming a 10 Ring Member?
In addition to a free subscription to Recoil magazine, monthly Sporting Clays shoots, exclusive updates, exclusive events, and more... this September,
Kali Key
is sweetening the deal!
Join or renew your 10 Ring Membership for one year, and receive a FREE Kali Key and BCG Bundle for your AR15, valued at up to $180!
Urban Disaster Planning Course!
Have you ever wondered about what to do during an urban disaster? Well, this course is perfect for you!
P2K is offering an Urban Disaster Planning course on Sunday, September 22 at 1pm for only $25.
Volunteer Opportunities
Summer's not over! We have several events coming up where we need your help!
Check out our list of volunteer opportunities here!
If you have any questions about booths or shooting socials, or to be added to our volunteer list for first dibs on signing up for these events, please send us an email at wendy@sdcgo.org.
Thank you in advance for your dedication. And special thank you to those who have volunteered for us in the past!
Got CCW?
Still waiting to apply for your CCW? Don't wait!
We have a few ways to help.
Check out our online resources including a 12 minute video that walks you through.
Attend one of our monthly seminars that walks you through the process. (See full list below) You can also take a look at all of our SDCGO events! SDCGO Event Calendar
Attend one of our 4 monthly meetings in south, east/central, north, or Fallbrook.
Here is a list of places that are hosting seminars monthly to teach you how to get a CCW. To sign up for a seminar, call or visit their website for more details:
Are you a gun shop, range, or instructor and want to host a CCW seminar? Email us at
wendy@sdcgo.org
. We'll help.
Already a member and need to update your information or credit card?
Tune in to
Gun Sports Radio
every Sunday from 4:00 - 5:00pm on 1170AM The Answer!
Or catch up on old episodes
HERE
!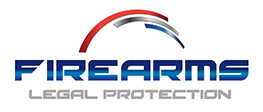 THEY PAY FOR ALL YOUR
ATTORNEY FEES
COVERED IN ALL 50 STATES
PRO GUN ATTORNEYS
LOST WAGE REIMBURSEMENT
PSYCHOLOGICAL COUNSELING
VERY AFFORDABLE
SDCGO Has Done The Research and Recommends Firearms Legal Protection For CCW Holders.
Firearms Legal Protection provides members with superior legal defense protection whenever you are using a firearm in the lawful defense of yourself and/or others.
They are backed by a vast nationwide network of experienced firearm attorneys, and members are equipped with service and support from the moment the covered event occurs.
San Diego County Gun Owners proudly supports Firearms Legal Protection.
Who Funded This Ad
Paid for by San Diego County Gun Owners Political Action Committee
PO Box 124667 | San Diego CA 92112 | (619) 888-8362 | SDCGO.org