Weekly Email 8/9/2019
Summer's Not Over Yet!
In this email...
So Many Volunteer Opportunities!
Blog Post: Here We Go Again – Reality and the Gun Control Crazies
July Activist Update
August Monthly Meetings
Thank you Tri City Tea Party!
Got CCW?
So Many Volunteer Opportunities!
Summer's not over! We have several events coming up where we need your help!
We've got some booths where we need your help getting the word out about San Diego County Gun Owners. We will have all the materials you need in order to do the following:
-Hand out literature about local issues and SDCGO
-Help gather email addresses for SDCGO's weekly email
-Talk to attendees about SDCGO membership
-Assist people in becoming a member of SDCGO
We've also got some shooting socials as well! A shooting social is an event that SDCGO helps put on to help get people into the shooting sports. It is typically designed for new shooters who have little to no experience with firearms. SDCGO mentors bring their own firearm and helps the shooter walk through ~50 rounds of ammunition through their gun. If you'd like to be a mentor, all you need is to bring your eye and ear protection and your firearm. You do not need to be an expert or a qualified instructor - you'd just be doing the same thing you would do if you took a friend to the range!
If you have any questions about booths or shooting socials, or to be added to our volunteer list for first dibs on signing up for these events, please send us an email at wendy@sdcgo.org.
Mentor - UCSD Shooting Club Shooting Social
Saturday, August 17, 4:00pm - 6:00pm
Poway Weapons and Gear, 13550 Danielson St., Poway, CA
Mentor - Ammar Campa-Najjar Shooting Social
Friday, August 23, 1:00pm - 4:00pm
Poway Weapons and Gear, 13550 Danielson St., Poway, CA
Mentor - Young Republicans ATF Night
Saturday, September 14, 1:00pm - 4:00pm
The Gun Range San Diego, 7853 Balboa Ave., San Diego, CA 92111
Volunteer - GlockStore Open House
Saturday, September 21, 9:00am - 3:00pm
GlockStore, 4770 Ruffner St, San Diego, CA 92111
Volunteer - Voepel/Jones Second Amendment Awareness Event
Saturday, September 28, 8:00am-12:00pm
Lemon Grove Rod & Gun Club, 16232 Sequan Truck Trl, Alpine, CA 91901
Volunteer - Crossroads of the West Gun Show
Saturday, September 28 and Sunday, September 29
Del Mar Fairgrounds, 2260 Jimmy Durante Blvd, Del Mar, CA 92014
Thank you in advance for your dedication. And special thank you to those who have volunteered for us in the past!
Blog Post: Here We Go Again – Reality and the Gun Control Crazies
So here we go again. A mentally ill/criminal/evil (pick one) person uses a gun to murder a number of innocent people. We recently had two in a weekend, one in El Paso, Texas and one in Dayton, Ohio.
The response by the left and the gun control crazies is always the same and is detached from reality, as it makes no attempt to address the problem. The first response from left leaning politicians is to blame President Trump for the deaths. They immediately follow that with calls for more gun control.
Did you miss the meetings last month? Watch our July Activist Update by clicking on the photo!
Come check out one of our four monthly meetings all around the county! Each meeting will present the same information, but feel free to come to one or all!
Click on each photo to RSVP on Facebook or to share with your friends!
Thank you Tri City Tea Party!
Thank you Tri City Tea Party for hosting SDCGO Board Member Lance Pelky!
The group had this to say:
"Thank you so much for sharing with us the importance of gun ownership and to support the San Diego County Gun Owners Association.
It is up to all of us to see the importance of being a responsible gun owner. We must protect America, our families and ourselves."
Already a member and need to update your information or credit card?
Got CCW?
Still waiting to apply for your CCW? Don't wait!
We have a few ways to help.
Check out our online resources including a 12 minute video that walks you through.
Attend one of our monthly seminars that walks you through the process. (See full list below) You can also take a look at all of our SDCGO events! SDCGO Event Calendar
Attend one of our 4 monthly meetings in south, east/central, north, or Fallbrook.
Here is a list of places that are hosting seminars monthly to teach you how to get a CCW. To sign up for a seminar, call or visit their website for more details:
Are you a gun shop, range, or instructor and want to host a CCW seminar? Email us at
wendy@sdcgo.org
. We'll help.
Tune in to
Gun Sports Radio
every Sunday from 4:00 - 5:00pm on 1170AM The Answer!
Or catch up on old episodes
HERE
!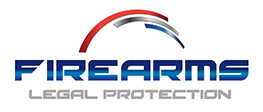 THEY PAY FOR ALL YOUR
ATTORNEY FEES
COVERED IN ALL 50 STATES
PRO GUN ATTORNEYS
LOST WAGE REIMBURSEMENT
PSYCHOLOGICAL COUNSELING
VERY AFFORDABLE
SDCGO Has Done The Research and Recommends Firearms Legal Protection For CCW Holders.
Firearms Legal Protection provides members with superior legal defense protection whenever you are using a firearm in the lawful defense of yourself and/or others.
They are backed by a vast nationwide network of experienced firearm attorneys, and members are equipped with service and support from the moment the covered event occurs.
San Diego County Gun Owners proudly supports Firearms Legal Protection.
Who Funded This Ad
Paid for by San Diego County Gun Owners Political Action Committee
PO Box 124667 | San Diego CA 92112 | (619) 828-3006 | SDCGO.org