Weekly Email 8/16/2019
Join us for our monthly meetings!
In this email...
August Monthly Meetings
Announcing: Assault Weapons Ban Lawsuit
Blog Post: Two Different Walmart Gun Incidents, One Answer
SDCGO Calendar!
Volunteer Opportunities
Got CCW?
Come check out one of our four monthly meetings all around the county! Each meeting will present the same information, but feel free to come to one or all!
Click on each photo to RSVP on Facebook or to share with your friends!
Announcing: Assault Weapons Ban Lawsuit
** FOR IMMEDIATE RELEASE **
Second Amendment Lawsuit Challenging California "Assault Weapon" Ban Filed in San Diego Federal Court
San Diego County Gun Owners, along with three SDCGO members, filed a federal lawsuit challenging California's ban on so-called "assault weapons".
Blog Post: Two Different Walmart Gun Incidents, One Answer
Recently, within days of each other, there were shootings at two different Walmarts, and once again, the most common question is "what do we do?"  Some ask the question out of a sincere interest in improving society, while others are latching onto a tragedy to advance their existing agenda.
Volunteer Opportunities
Summer's not over! We have several events coming up where we need your help!
We've got some booths where we need your help getting the word out about San Diego County Gun Owners. We will have all the materials you need in order to do the following:
-Hand out literature about local issues and SDCGO
-Help gather email addresses for SDCGO's weekly email
-Talk to attendees about SDCGO membership
-Assist people in becoming a member of SDCGO
We've also got some shooting socials as well! A shooting social is an event that SDCGO helps put on to help get people into the shooting sports. It is typically designed for new shooters who have little to no experience with firearms. SDCGO mentors bring their own firearm and helps the shooter walk through ~50 rounds of ammunition through their gun. If you'd like to be a mentor, all you need is to bring your eye and ear protection and your firearm. You do not need to be an expert or a qualified instructor - you'd just be doing the same thing you would do if you took a friend to the range!
If you have any questions about booths or shooting socials, or to be added to our volunteer list for first dibs on signing up for these events, please send us an email at wendy@sdcgo.org.
Check out our list of volunteer opportunities here.
Thank you in advance for your dedication. And special thank you to those who have volunteered for us in the past!
Got CCW?
Still waiting to apply for your CCW? Don't wait!
We have a few ways to help.
Check out our online resources including a 12 minute video that walks you through.
Attend one of our monthly seminars that walks you through the process. (See full list below) You can also take a look at all of our SDCGO events! SDCGO Event Calendar
Attend one of our 4 monthly meetings in south, east/central, north, or Fallbrook.
Here is a list of places that are hosting seminars monthly to teach you how to get a CCW. To sign up for a seminar, call or visit their website for more details:
Are you a gun shop, range, or instructor and want to host a CCW seminar? Email us at
wendy@sdcgo.org
. We'll help.
Already a member and need to update your information or credit card?
Tune in to
Gun Sports Radio
every Sunday from 4:00 - 5:00pm on 1170AM The Answer!
Or catch up on old episodes
HERE
!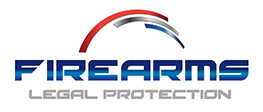 THEY PAY FOR ALL YOUR
ATTORNEY FEES
COVERED IN ALL 50 STATES
PRO GUN ATTORNEYS
LOST WAGE REIMBURSEMENT
PSYCHOLOGICAL COUNSELING
VERY AFFORDABLE
SDCGO Has Done The Research and Recommends Firearms Legal Protection For CCW Holders.
Firearms Legal Protection provides members with superior legal defense protection whenever you are using a firearm in the lawful defense of yourself and/or others.
They are backed by a vast nationwide network of experienced firearm attorneys, and members are equipped with service and support from the moment the covered event occurs.
San Diego County Gun Owners proudly supports Firearms Legal Protection.
Paid for by San Diego County Gun Owners Political Action Committee
PO Box 124667 | San Diego CA 92112 | (619) 828-3006 | SDCGO.org