Be There or Be ⬛
Weekly Email 7/26/19
In this email...
**ACTION ITEM** - Final Vote on Safe Storage of Firearms this Tuesday
July Activist Update
Blog Post: What If Someone Sees My Concealed Carry Gun?
Special Membership Offer from P2K Range!
Shop Local!
Got CCW?
**ACTION ITEM**
Final Vote on Safe Storage of Firearms
This Tuesday!
Before Safe Storage of Firearms is passed, San Diego City Council has to vote on it one more time. This will happen this Tuesday, July 30, 2019, at 10:00 am. At the last meeting, the ordinance was passed 6 to 2. This is our last chance.
The law would requires all residents of the City of San Diego to store their firearms locked, inside a safe, or otherwise inoperable inside their house unless they are touching the firearm or "in control". It is very vague and left a lot undefined. San Diego County Gun Owners is asking YOU to be at the City Council meeting to explain to the Councilmembers why this is a bad idea. Ask your boss for the afternoon off, clear your schedule, and make sure your voice is heard.
If you are a resident of the City of San Diego, please consider preparing a well-written one minute statement explaining why this law is wrong. If you don't wish to speak, or if you do not live in city limits, please consider ceding your time to SDCGO for a longer presentation.
Tuesday, July 30, 2019 at 10:00 AM
(please arrive by 9:45 AM)
City Administration Building
202 "C" Street, 12th Floor
San Diego, CA 92101
Those who wish to speak should be residents of the City of San Diego, or representatives of organizations with members in the City of San Diego.
CLICK HERE for a link to our Facebook event, which includes more information on the regs. Share it with your friends so they can show up too.
The fight for our rights is a tough one, but we will not give up. Together, we will win!
Click on the picture to watch in YouTube!
Blog Post: What If Someone Sees My Concealed Carry Gun?
Many people new to concealed carry wonder what happens if someone sees their gun. We all remember how it was when we first adopted the carry lifestyle. Constantly worried about printing, frequently checking to make sure the gun is there, adjusting clothing and that feeling that everyone knows. With time all of that goes away.
Special Membership Offer from P2K Range!
You still have a few days left to take advantage of this offer while it lasts! This offer applies to new members and renewals alike. Just show them your donation receipt and you will get a membership to P2K for a year!
Already a member and need to update your information or credit card?
Got CCW?
Still waiting to apply for your CCW? Don't wait!
We have a few ways to help.
Check out our online resources including a 12 minute video that walks you through.
Attend one of our monthly seminars that walks you through the process. (See full list below) You can also take a look at all of our SDCGO events! SDCGO Event Calendar
Attend one of our 4 monthly meetings in south, east/central, north, or Fallbrook.
Here is a list of places that are hosting seminars monthly to teach you how to get a CCW. To sign up for a seminar, call or visit their website for more details:
Are you a gun shop, range, or instructor and want to host a CCW seminar? Email us at
wendy@sdcgo.org
. We'll help.
Tune in to
Gun Sports Radio
every Sunday from 4:00 - 5:00pm on 1170AM The Answer!
Or catch up on old episodes
HERE
!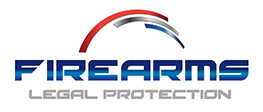 THEY PAY FOR ALL YOUR
ATTORNEY FEES
COVERED IN ALL 50 STATES
PRO GUN ATTORNEYS
LOST WAGE REIMBURSEMENT
PSYCHOLOGICAL COUNSELING
VERY AFFORDABLE
SDCGO Has Done The Research and Recommends Firearms Legal Protection For CCW Holders.
Firearms Legal Protection provides members with superior legal defense protection whenever you are using a firearm in the lawful defense of yourself and/or others.
They are backed by a vast nationwide network of experienced firearm attorneys, and members are equipped with service and support from the moment the covered event occurs.
San Diego County Gun Owners proudly supports Firearms Legal Protection.
Who Funded This Ad
Paid for by San Diego County Gun Owners Political Action Committee
PO Box 124667 | San Diego CA 92112 | (619) 828-3006 | SDCGO.org