Voter Guide is Here!
Weekly Email 11/01/2019
In this email...
Did You Know? - SDCGO is Local!
First Round of 2020 Endorsements!
Sign Up for Our Voter Guide Updates!
Did You Know? - SDCGO is Local!
San Diego County Gun Owners is a political action committee focused on city and county level Second Amendment issues. This means we do not duplicate the work of any state or federal organization.
This also means we only endorse candidates at the city and county level. Check out our first round of endorsements below!
Is there a candidate that we should consider endorsing? Please contact us at info@sdcgo.org with their information!
Sign Up for our Voter Guide Updates
Do you want to be the first to receive our next voter guide? Sign up below to join our voter guide mailing list and other election updates from San Diego County Gun Owners!
Volunteer Opportunities
We have several events coming up where we need your help!
Check out our list of volunteer opportunities here!
If you have any questions about booths or shooting socials, or to be added to our volunteer list for first dibs on signing up for these events, please send us an email at wendy@sdcgo.org.
Thank you in advance for your dedication. And special thank you to those who have volunteered for us in the past!
Got CCW?
Still waiting to apply for your CCW? Don't wait!
We have a few ways to help.
Check out our online resources including a 12 minute video that walks you through the CCW process. Visit our CCW page.
Attend one of our monthly seminars that walks you through the process. (See full list below) You can also take a look at all of our SDCGO events! SDCGO Event Calendar
Attend one of our 4 monthly meetings in south, east/central, north, or Fallbrook.
Here is a list of places that are hosting seminars monthly to teach you how to get a CCW. To sign up for a seminar, call or visit their website for more details:
Are you a gun shop, range, or instructor and want to host a CCW seminar? Email us at
wendy@sdcgo.org
. We'll help.
Already a member and need to update your information or credit card?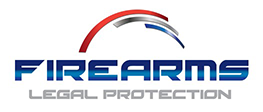 THEY PAY FOR ALL YOUR
ATTORNEY FEES
COVERED IN ALL 50 STATES
PRO GUN ATTORNEYS
LOST WAGE REIMBURSEMENT
PSYCHOLOGICAL COUNSELING
VERY AFFORDABLE
SDCGO Has Done The Research and Recommends Firearms Legal Protection For CCW Holders.
Firearms Legal Protection provides members with superior legal defense protection whenever you are using a firearm in the lawful defense of yourself and/or others.
They are backed by a vast nationwide network of experienced firearm attorneys, and members are equipped with service and support from the moment the covered event occurs.
San Diego County Gun Owners proudly supports Firearms Legal Protection.
Who Funded This Ad
Paid for by San Diego County Gun Owners Political Action Committee
PO Box 124667 | San Diego CA 92112 | (619) 888-8362 | SDCGO.org