Voter Guide, Modern Mountain Man Rendezvous, and more!
Weekly Email 11/08/2019
In this email...
Did You Know? - SDCGO Educates!
First Round of 2020 Endorsements!
Sign Up for Our Voter Guide Updates!
Modern Mountain Man Rendezvous
Blog Post: California Dreamin' – The Case for Optimism
Did You Know? - SDCGO Educates!
San Diego County Gun Owners regularly holds "Shooting Socials" that helps introduce new shooters to the fun sport of shooting! We take groups of 6 to 18 people to the range. SDCGO provides a mentor for each shooter so that they each get a safe, one-on-one introduction to shooting.
The mentor provides a firearm and brings his/her own eyes and ears and helps the shooter safely shoot 50 rounds of ammo. For $50, the shooter gets a lane, a mentor, a handgun to use, one box of 9mm, eyes and ears to use, and targets.
We've organized these shooting socials for college students, campaign workers, medical professionals, sales teams, and groups of friends. If you're interested in being a mentor or organizing a shooting social, please email me at wendy@sdcg.org.
Sign Up for our Voter Guide Updates
Do you want to be the first to receive our next voter guide? Sign up below to join our voter guide mailing list and other election updates from San Diego County Gun Owners!
Modern Mountain Man Rendezvous
Hello all!
My name is 
Brady Pesola
and I am the Director of a San Diego based a non-profit here in San Diego called
Triple B Adventures
. We take veterans out hunting, hiking, camping and fishing to combat the common issues that plague the community like PTSD, isolation, loneliness and suicide.
We also get active duty outdoor post deployments to help them de-compress as well as get them out of the barracks. Anyway, We have an event coming up that we call the 
"Modern Mountain Man Rendezvous" 
 which is a 3 day outdoor event focused on teaching outdoor skills including archery, tomahawk throwing, wilderness skills, evening campfires and story telling.
It really is a good time and people can come out for a day or camp the whole weekend. It's head  at Julian Farm and Orchard located in Wynola just before Julian. All proceeds got back to Triple B Adventures to fund next year's events for veterans and active duty. Please spread the word among your people, it's a good chance to get some people out who just need to get away. The event is for everyone, military and non, and it is of course family friendly.
Cheers Folks and thanks for your time!
Very Respectfully
Brady Pesola, USMC
Director, Triple B Adventures
760-815-7673
Blog Post: California Dreamin' – The Case for Optimism
If you're a gun owning American, California is arguably one of the worst states in which to live. California has an ever growing list of senseless, ineffective, and dangerous gun control laws. Be that as it may, there is reason for Americans to be optimistic about the future of the Second Amendment in California.
Volunteer Opportunities
We have several events coming up where we need your help!
Check out our list of volunteer opportunities here!
If you have any questions about booths or shooting socials, or to be added to our volunteer list for first dibs on signing up for these events, please send us an email at wendy@sdcgo.org.
Thank you in advance for your dedication. And special thank you to those who have volunteered for us in the past!
Got CCW?
Still waiting to apply for your CCW? Don't wait!
We have a few ways to help.
Check out our online resources including a 12 minute video that walks you through the entire application process.
Attend one of our monthly seminars that walks you through the process. Check out our SDCGO event calendar for currently scheduled CCW seminars and other SDCGO events!
Attend one of our 4 monthly meetings in Central/East San Diego, North County, South Bay, or Fallbrook.
Here is a list of places that are hosting seminars monthly to teach you how to get a CCW. To sign up for a seminar, call or visit their website for more details:
Are you a gun shop, range, or instructor and want to host a CCW seminar? Email us at
wendy@sdcgo.org
. We'll help.
Already a member and need to update your information or credit card?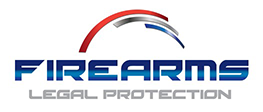 THEY PAY FOR ALL YOUR
ATTORNEY FEES
COVERED IN ALL 50 STATES
PRO GUN ATTORNEYS
LOST WAGE REIMBURSEMENT
PSYCHOLOGICAL COUNSELING
VERY AFFORDABLE
SDCGO Has Done The Research and Recommends Firearms Legal Protection For CCW Holders.
Firearms Legal Protection provides members with superior legal defense protection whenever you are using a firearm in the lawful defense of yourself and/or others.

They are backed by a vast nationwide network of experienced firearm attorneys, and members are equipped with service and support from the moment the covered event occurs.
San Diego County Gun Owners proudly supports Firearms Legal Protection.
Who Funded This Ad
Paid for by San Diego County Gun Owners Political Action Committee
PO Box 124667 | San Diego CA 92112 | (619) 888-8362 | SDCGO.org