Santee City Council to send official communication to Sheriff Gore; requesting a change to Gore's CCW issuance policy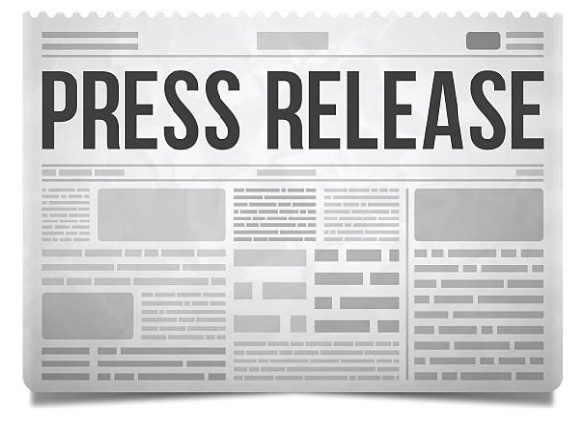 In a 5-0 unanimous vote, the Santee City Council has authorized Mayor John Minto to send an official letter from the council to San Diego County Sheriff Bill Gore requesting a change in Gore's internal policy regarding the issuance of concealed weapon permits.  Specifically the council is asking Sheriff Gore to accept self-defense or personal protection to fulfill California's requirement of "good cause".
At the July 13 meeting, council members expressed disagreement with Gore's consistent refusal to issue permits to law-abiding, trained citizens who qualify under California's requirements for the permit to carry concealed firearms. The permits are commonly called "CCWs" (CCW stands for concealed carry weapon).
State law gives clear requirements for those seeking a CCW. Applicants are required to pass a criminal background check, complete a state-mandated curriculum on firearms safety and law, pay a fee and state a reason on the "good cause" portion of the permit application. While sheriffs in California counties have unfettered discretion in determining a "good cause" policy, many California sheriffs accept "self-defense" or "personal protection" to fulfill their "good cause" requirement, but not Sheriff Gore, noted council members.
A statement from Santee Mayor John Minto included in the Council's agenda documents said the following: "I believe that San Diego County Sheriff William Gore currently implements a narrowly-defined policy and has not specifically defined the minimum requirements for what constitutes `good cause' beyond the general categories of `protected law enforcement, personal protection (with documented threats), security and business.' I am requesting the City Council authorize me to send a letter to Sheriff Gore requesting that he change the department's internal policy to include 'self-defense' and-or 'personal protection' as sufficient `good cause.' If Sheriff Gore decides not to amend his internal policies, the request will include that he specifically and unambiguously define the minimum requirements that constitute sufficient `good cause,' and that the definition go above and beyond general categories in a manner that allows reasonable Santee and San Diego citizens to review the requirements and immediately be able to determine whether or not they meet the minimum standards."
Prior to the 5-0 vote, Council members made several comments. "I worked in law enforcement for 29 years and I ran into all kinds of people during my career," Minto said. "I have no problem with law-abiding, trained people having a CCW."
"We need to stand up for our Second Amendment rights," said Council Member Rob McNelis. "Santee is a family community and protecting our families should be paramount."
"We disagree with the Sheriff's policy," said Council Member Brian Jones. "We hope that other cities join us with this request."
Council Member Stephen Houlahan said, "We should have the right to protect ourselves."
Speaking at the council meeting during public comment were four members of the San Diego County Gun Owners (SDCGO) PAC, a diverse and inclusive 750-plus-member political action committee promoting Second Amendment rights, including Michael Schwartz, SDCGO executive director.
"Since the day he took office, the sheriff has been embroiled and mired in legal issues over his CCW policies," Schwartz told council members. "Asking law enforcement to be everywhere all the time is not reasonable and, frankly, not the way a country of the self-governed should operate. Issuing concealed carry permits is a public safety issue. The ability for people to protect their life, their family, and their dignity when they leave their home should be a choice everyone can make."
San Diego County Gun Owners PAC (SDCGO) member Barbara Starr of Santee told council members, "I am veteran who worked in law enforcement in the military so I have training in firearms. I applied for a CCW but I was denied because I was told I didn't have enough `good cause.' I currently work late-night shifts and I would like to be able to defend myself."
After the Santee council meeting, SDCGO's Schwartz said, "I was very proud of the Santee Council members who authorized this letter to the sheriff. Voters need more elected officials to take a stand in favor of the Second Amendment and as California laws get worse and worse, voters expect it of their representatives."
"CCWs is the one issue I hear about all the time. I speak with hundreds of people every month, men and women, young and old, including many who do not own a gun but who believe in liberty and choice.  It is time California reforms its gun laws and catching up with the rest of the nation on this civil rights issues."
"It will be nice to see each of the 18 cities in San Diego County and the Board of Supervisors entertain a similar motion.  As elected officials, at least have the discussion on whether or not you, as a council, want to stand up for civil rights and public safety.  We'll see who is serious about a citizen's ability to protect themselves. The right to keep and bear arms is about protection of yourself, your family and your dignity."
Gore, 69, has been San Diego County's top law enforcement officer since 2009, when the San Diego County Board of Supervisors appointed him to replace retiring Sheriff William Kolender. Gore was elected in 2010 and ran unopposed in 2014. He is planning to seek a third four-year term.
Schwartz said SDCGO members include a diverse group of men and women, including members representing the LGBT, Latino, African American, Asian and Pacific Islander communities. He said while there are successful national and state level Second Amendment groups, SDCGO is the only local, county Second Amendment advocacy organization.