Announcement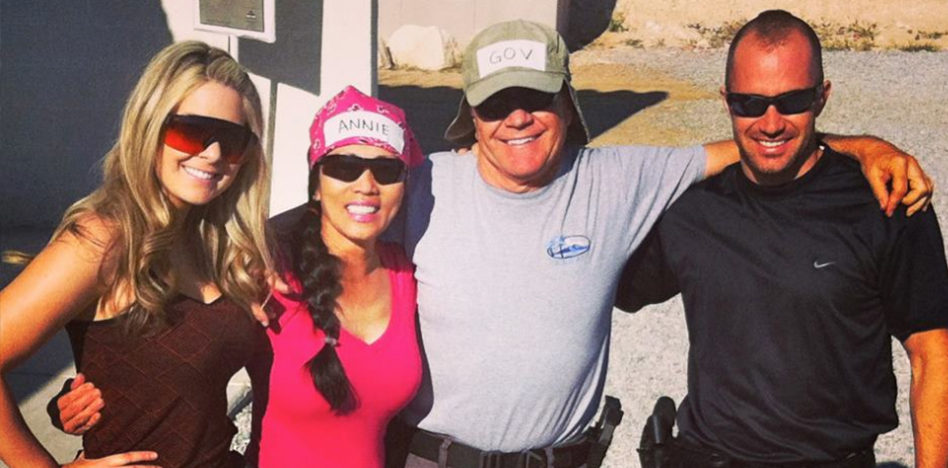 ANNOUNCEMENT: The 4th ANNUAL SHEILA HAMED CHARITY HANDGUN/RIFLE COURSE
This is the 4th year that SDCGO Board member and The Shooters Hangout founder has organized a charity shoot at Front Sight Resorts in Pahrump, Nevada!  Not only is the event fun and educational, but last year raised $18,000 to fight Leukemia/lymphoma. Over 100 San Diegans will attend this fun event and one of the reasons is it is a HUGE bargain!
A 4-day instructional pistol class for ALL skill levels for only $200 plus a $50 donation to charity?  And you get to hang out with great people?  WOW!
I am already signed up to go, my hotel is booked, and I cannot wait.
Gun Sports Radio! 1170am | Sundays 4pm-5pm
Did you know that there is a weekly radio show about your favorite sport right here in San Diego?
Hosts
Lance Pelky
and
Dave Stall
are joined by
The

Gun

Range

San

Diego
's 
Joe Holyfield
and SDCGO Executive Director
Michael Schwartz
every week to give you the latest on what's happening on the
gun
sports scene right here in
San
Diego
.
Tune in to 1170am from 4pm to 5pm or give a listen right here: