BREAKING NEWS
President Trump Declares Gun Shops Essential!
Please view page 6 of the below memo issued by Department of Homeland Security Cybersecurity and Infrastructure Security Agency that clearly states, "Workers supporting the operation of firearm or ammunition product manufacturers, retailers, importers, distributors, and shooting ranges." are essential.
This memo makes it crystal clear what SDCGO has been fighting for for a week: Gun. Shops. Stay. Open.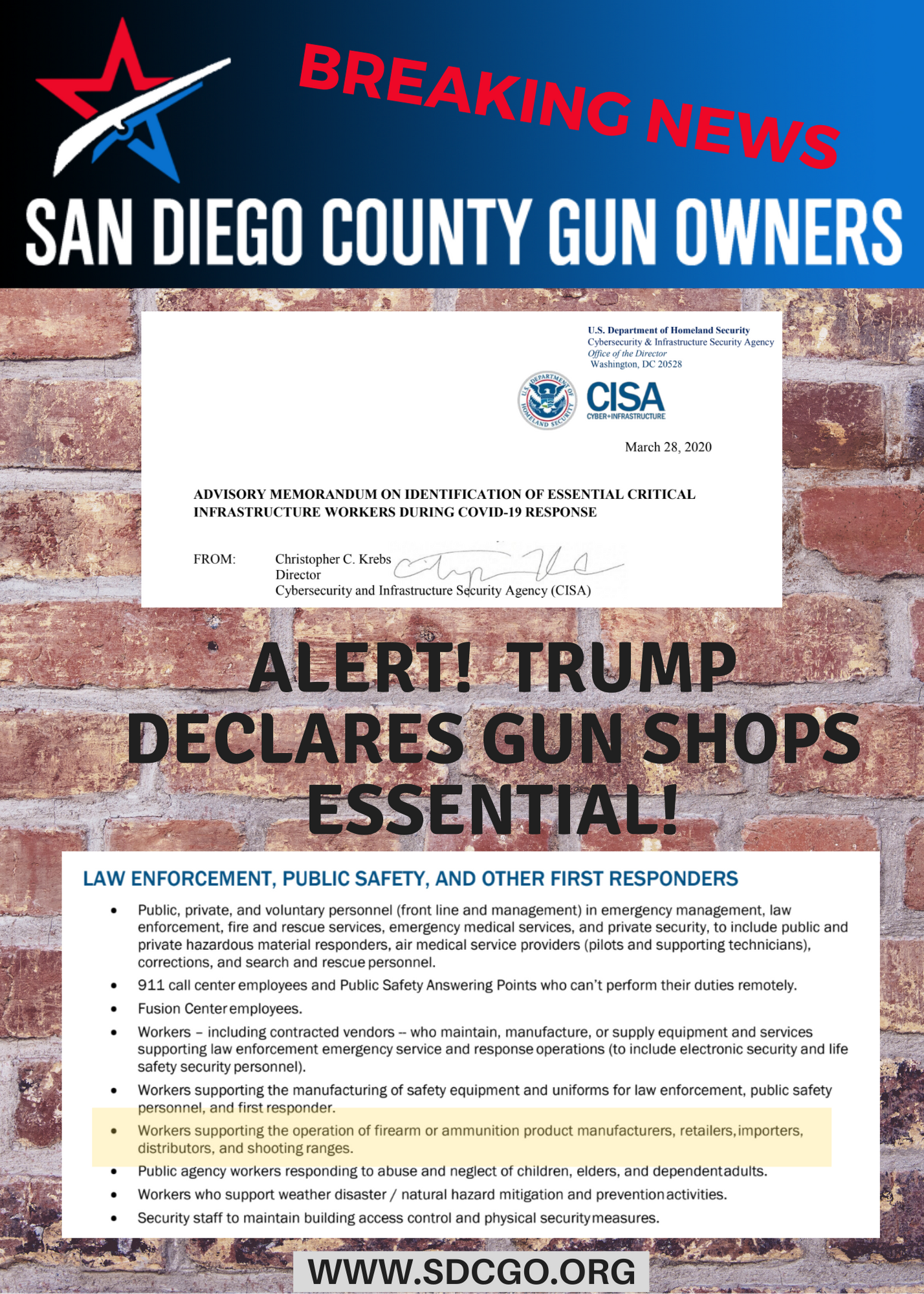 DOWNLOAD THE FULL MEMO HERE