Second Amendment Celebration Dinner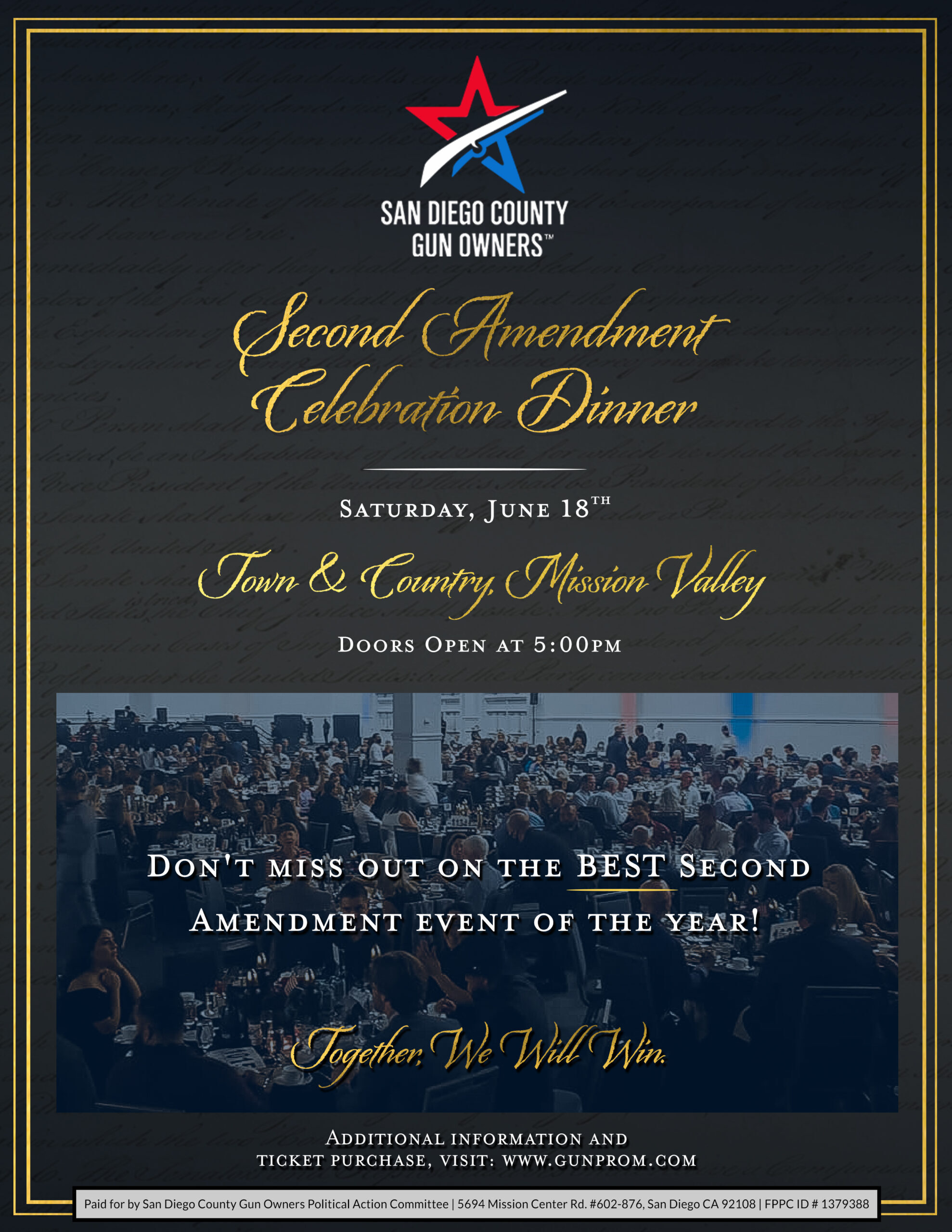 Thank you to our CHAMPAGNE SPONSORS:
Frequently Asked Questions
Salad: Organic Baby Field Greens, Petite Heirloom Tomatoes, Pickled Radish, House Herb Vinaigrette
Duet Entree: Petite Filet of Beef, Black Garlic Cream and Salmon, Lemon Beurre Blanc, with a side of Garlic Mashed Potatoes, Asparagus Spears, Baby Root Carrots
or
Vegan/Vegetarian: Cauliflower Steak, Squash Carponata, Tumeric, Guava Mojo
Dessert: Tropical S'Mores, Graham Crust, Marshmallow Fluff, Toasted Coconut
Freshly Brewed Coffee, Decaf, Iced Tea & Herbal Teas
Complimentary self-parking will be available.
Check or credit card only, please. We will have multiple people helping at the dinner to make it easy! Please DO NOT BRING CASH. Credit card and check only. We cannot take cash at this event. Please only bring credit card and/or check.
For men, a tie is not necessary, but not out of place. Jacket preferred. Tuxedo is too much. For women, not too formal. Not too casual. A cocktail dress or equivalent is perfect.
In addition to the bottles of wine at each table, we will have multiple bars that will serve soft and hard beverages. Water, coffee, and tea will be available for all. Cash taken at the bars, but a reminder to only bring credit card or check for the auctions, drawings, and silent auctions.
Paid for by San Diego County Gun Owners Political Action Committee | 5694 Mission Center Rd. #602-876, San Diego CA 92108 | FPPC ID # 1379388